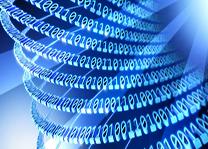 As a company, the ultimate business goal is to turn a profit. In recent years, many corporations have been utilizing big data for business, but few have really recognized the true potential. The time has come to roll out the big data projects that will drive business prospects. Turning big data into a valuable asset is not necessarily an easy task, but can prove to be an excellent competitive advantage. The following 5 tips will help any company forge a strong big data environment.
Processing power is essential – Processing power serves as the infrastructure upon which projects are built. Before any company gets too ambitious, it is essential that they have the capability to manage projects effectively. Such infrastructure can include servers, BI applications, simulation supercomputers, etc.
Have plenty of storage – For a project to be successful there needs to exist a scalable, and accessible network for storing data. Flexibility and quick access to data will ensure service levels are well aligned with business demands.
Analytics and Business Intelligence go hand-in-hand – The process of managing data is a seamless one. Storing, evaluating, and delivering data to BI applications will optimize your business strategy greatly. BI analytics coupled with big data will provide your business with a higher level of understanding and forecasting ability.
Keep systems secure – Keeping all your eggs in one basket can be risky. Therefore, high level security is a crucial investment to protect any big data environment. Careful planning will ensure analytics, BI, and strategic insight remains safe.
Make smart affiliations – It is unlikely smaller businesses will possess the resources to manage such large scale big data environments. Seeking service partners is encouraged. With that said, be careful which partners you choose to align with. Research must be conducted to find a trusted, expert integrator.