On Demand App Generation
Unlock the real power of Qlik Sense and get new visualizations on the fly
Get Answers Fast With On Demand App Generation
Have you ever wanted to dig deeper into data than your current visualization apps allow? Do you have questions that could be answered if you had access to all of the data all of the time? With our On Demand App Generation (ODAG), a combination of Bardess accelerators, Qlik Sense and advanced APIs, you can get the answers you need from the data you already have.
ODAG is way to carve out a subsection of an analysis, run advanced analytics, pre-compile, combine information from any form of outside data feeds and reassemble all of that into a new analytics application without the need to know how any of those things actually work or write any code.
ODAG lets you dynamically generate and analyze new data on the fly by the user's criteria. Our experts have already integrated ODAG at Fortune 500 and mid-sized clients to deliver results that would be impossible under Qlik Sense alone due to volume, complexity, load times and more.
Where precise answers can be determined, they are delivered through the Qlik Sense front end. In other cases, ODAG will return estimates based on predictive analytics and machine learning.
You need answers now. ODAG is the fastest way to get there.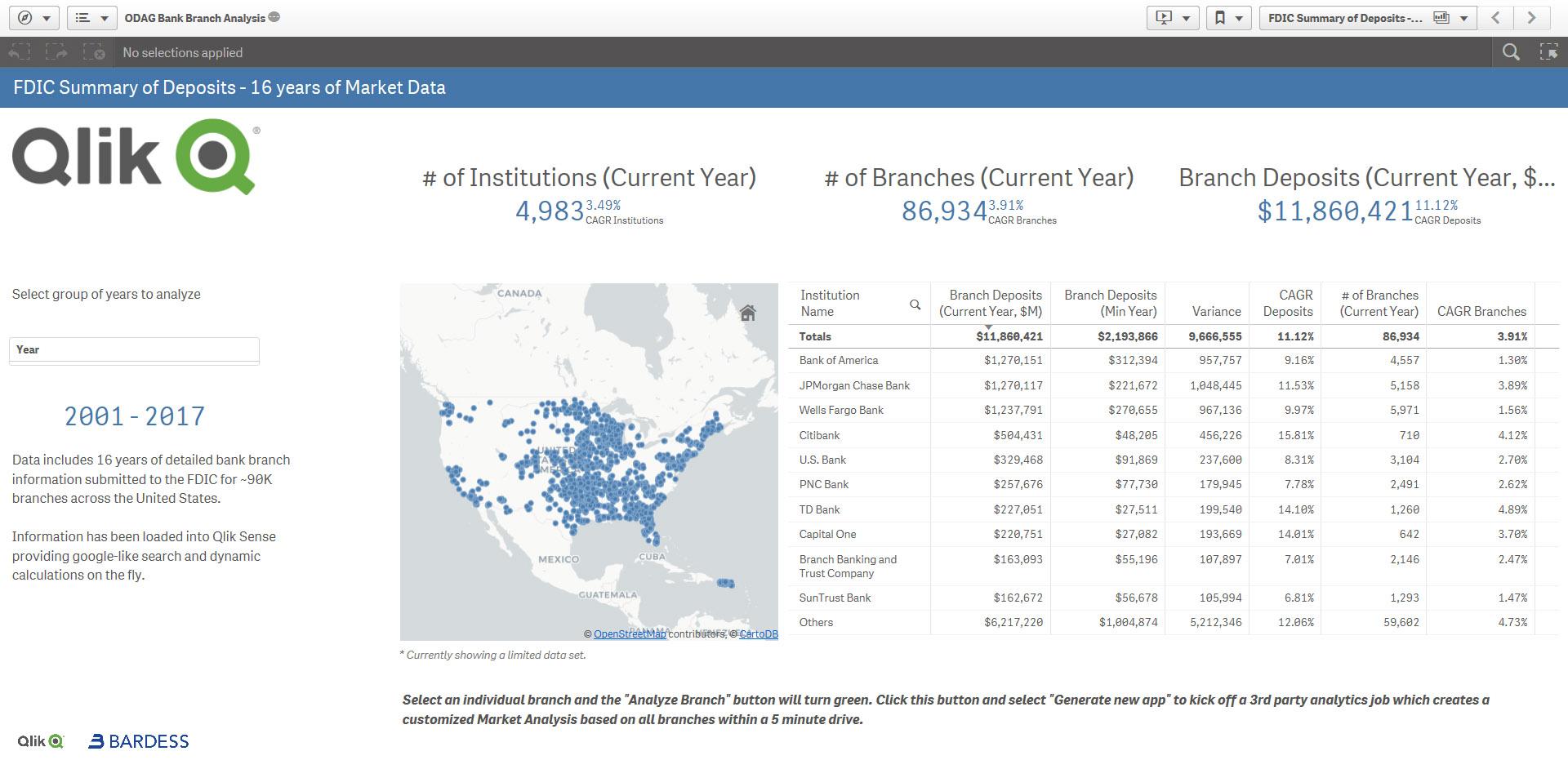 ODAG Advantages
Fast deployment times.
Show ROI quickly.
Extend the capabilities of Qlik Sense beyond the ordinary.
Dynamically generate and analyze new data on the fly.
Get new insights and democratize data without the need for costly dev hours.
Take full advantage of machine learning to get the answers you need.
Main Office
U.S. Headquarters
477 State Route 10, Suite 208
Randolph, NJ 07869
Bardess, the Bardess logos, Zero2Hero, z2H, Text2Viz, LEAP and Doing Business the Right Way are registered trademarks or trademarks of the Bardess Group, Ltd. All other marks are trademarks or registered trademarks of their respective holders.