Tangent Works InstantML is Revolutionizing the World of AI-enabled, Predictive Forecasting
InstantML is a breakthrough machine learning approach that is taking predictive time series forecasting and anomaly detection to the next level by delivering production-ready AI models and business results in seconds.
Tangent Works has brought InstantML to life through its TIM (Tangent Information Modeler) engine. Companies across industries are amazed by TIM's lightning-fast speed, incredible accuracy and unmatched flexibility.
Bardess has a long history of bringing innovative solutions to the market, and our strategic partnership with Tangent Works is another example.
The real and immediate value of InstantML is remarkable under normal circumstances, but its true genius is how it can help companies cope during times of turbulence.
InstantML is a true paradigm shift well beyond automated machine learning because the entire process to build and deploy a predictive model is completed by TIM in just a single step. It is 100x faster than other approaches, while delivering very high accuracy. What used to take data scientists weeks or months can now be accomplished in seconds. This powerful predictive capability allows companies to adjust to changing conditions in real-time while creating an early warning system to detect when things deviate from normal.
Predictive Analytics on Time Series Data
The value of InstantML for each business role and business area: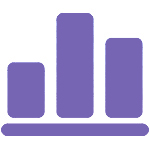 Business Analyst:
Automates the model generation process so they can create and update predictive models and forecasts without having to be an AI expert.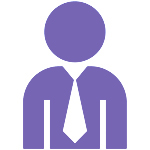 Business Users:
Provides them with timely, accurate forecasts that can avoid costs associated with system imbalances, reduces downtime and optimizes maintenance cycles.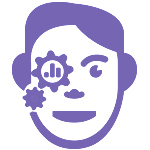 Data Scientist:
Improves your productivity by eliminating repetitive and time consuming modeling tasks and clarifying the rationale behind predictions with understandable AI.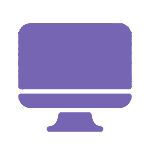 IT Professionals:
Compute-efficient, secure and flexible deployment in Azure or AWS Cloud, on-premise or on the edge. Easy to integrate with your existing databases, BI tools and applications.
Seeing is believing when it comes to the lightning-fast speed of InstantML. See how easy, accurate and fast predictive, AI-enabled forecasting can be for all types of businesses.
InstantML business applications and use cases can range from demand planning in retail, predictive maintenance of machines or assets in manufacturing, resource management in healthcare organizations, forecasting energy production for utilities, and predicting loan defaults within banking, to name just a few. More and more use cases are added daily. Imagine what InstantML could do for your business.
Read Gartner's article about Tangent Works and "How to Move Beyond AI Trials, to AI in Production." Click here to download the article
Bardess Group is proud to be a North American reseller for Tangent Works. The two companies were introduced to each other in late 2019. Tangent Works knew of Bardess' history of success in introducing revolutionary technologies like Zero2Hero®. Bardess knew that Tangent Works' InstantML was one of those revolutionary technologies that would be a game-changer in Predictive Analytics and for businesses. The two companies formed a partnership in Q4 2019.
Recently, Bardess was named one of the Top 25 Machine Learning Solution Providers of 2020 by the prestigious CIO Application Magazine.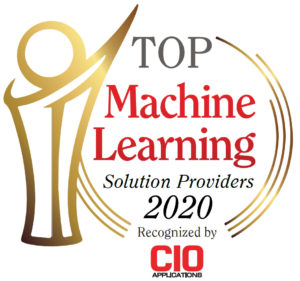 Main Office
U.S. Headquarters
477 State Route 10, Suite 208
Randolph, NJ 07869
Bardess, the Bardess logos, Zero2Hero, z2H, Text2Vix, LEAP and Doing Business the Right Way are registered trademarks or trademarks of the Bardess Group, Ltd. All other marks are trademarks or registered trademarks of their respective holders.