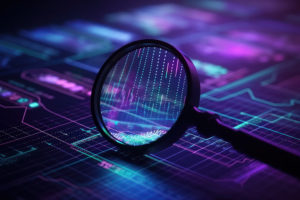 Data is one of a business's most valuable assets. As enterprises worldwide strive to remain competitive, it has become essential to have reliable data management tools that allow them to capture and manipulate data easily. Talend is a cutting-edge tool that has been helping businesses save time, money, and resources by automating data management tasks. This blog post will explore what Talend is all about and what it can do for your enterprise.
First, let's define Talend. Talend is an all-in-one Data Integration tool that allows businesses to integrate, cleanse, and transform data seamlessly. It is a powerful solution that enables enterprises to build cost-effective data pipelines for their enterprise data warehouses, big data, and cloud data applications. It offers a user-friendly interface that makes it easy for non-technical users, including business analysts, to access and manipulate data easily.
Talend allows enterprises to automate data integration from various sources, including applications, databases, and external data feeds. The tool features over 900 connectors to popular systems and applications, making it compatible with almost any data source or platform. With this vast array of connectors, enterprises can quickly move data from one system to another, irrespective of location, to maintain consistent, up-to-date information across the organization.
Next, Talend allows businesses to simplify data management processes. The easy-to-use interface makes creating and scheduling jobs for data integration, synchronization, and migration very simple. Enterprises can use it to generate, manage, and monitor ETL (Extract, Transform, and Load) tasks, track data lineage, and maintain data integrity. Moreover, it allows enterprises to cleanse data by identifying duplicates, errors, and inconsistencies, thereby optimizing the quality of their data.
Talend is also scalable, robust, and secure. It can manage large volumes of structured and unstructured data and helps ensure that the data processed is accurate, consistent, and reliable. The open-source version, Talend Open Studio, allows businesses to get started with data integration without paying expensive licensing fees, making it ideal for small and medium-sized businesses.
The paid version, Talend Data Integration, comes with advanced features, including real-time data integration, high availability, disaster recovery, and other vital capabilities that larger enterprises require. It offers secure data transmission via SSL and SFTP protocols, and it's compliant with industry standards, including GDPR (General Data Protection Regulation) and HIPAA (Health Insurance Portability and Accountability Act).
Finally, Talend provides several benefits for any enterprise, including:
Seamless data integration across various platforms, including cloud-based and on-premise systems.
Easy setup, configuration, and integration.
Enhanced data accuracy, consistency, and reliability.
Improved productivity and decreased resource usage.
High-level data security and encryption, ideal for businesses in highly regulated industries.
Having an efficient, cost-effective data management tool is crucial for your enterprise's success. Talend makes data management, integration, and cleansing more accessible and efficient, allowing enterprises to spend more time analyzing and less on data processing. Its comprehensive toolkit and vast array of connectors offer an all-in-one solution for any data management need. With it, businesses can save time and money, boost data accuracy, consistency, and reliability, and increase productivity. Simply put, Data Integration tools like Talend are game-changers for companies looking to remain ahead of the curve by leveraging data more effectively across the enterprise.