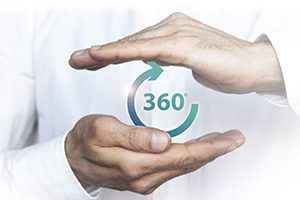 Join us for an informative session on how better customer intelligence can drive more revenue – followed by cocktails, hors d'oeuvres and networking! Register here.
Industry research data shows that 54% of companies consider enhancing customer satisfaction across all channels as the top driver for their organization's innovation investments and yet these companies indicate not possessing deep customer intelligence to support such a strategy.
By being able to precisely predict customer behavior or deliver a personalized offering across multiple touchpoints, you can increase engagement and improve customer loyalty.
Come hear how an actual customer, SDI, has been able to democratize data analytics at their organization.
This session is an innovative Customer 360 showcase with the latest use cases and research trends, and you'll learn how you can deliver a more personalized, customer-centric experience by better understanding your customers, learning from their behavior, and delivering personalized interactions based on available data.
You will come away with an understanding on how you can realize a complete platform for Customer 360 workloads available in the cloud on Microsoft Azure in minutes.
Join us July 30, 2019 at the Microsoft Boston MTC, 5 Wayside Road, Burlington, MA 01803.