25+ Years of Doing Business the Right Way™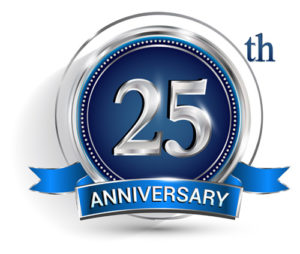 For 25 years, Bardess has been guiding our clients across the ever-changing data landscape, and for 25 years, our customers have found unprecedented success. From forward-looking mid-sized businesses to the largest enterprises, Bardess clients are leaders due in no small part to the benefits that come with their focused data strategy guided by our innovative consultants.
Bardess has been on the forefront of the data explosion since its founding in 1997. We empower clients to make smarter and faster business decisions by creating exceptional value within their data through advanced analytics, data science, engineering, architecture, and consulting.
In the modern data landscape, we are on the leading edge. We are assisting our clients with integrating data into the business flow, environment optimization, migrating to the cloud, and effective reporting. Our Customer Success team ensures that clients get the most out of their data solutions and we've got the results to prove it.
Bardess is guided by our values and principles, which have been laid out by our CEO Barbara Pound and President Joe DeSiena:
Intelligence – we consistently develop innovative ways to meet existing and new demands in all of the markets we serve.
Curiosity – we are thinking people who understand how to effectively frame a question to uncover the right solutions.
Hard Working – we are committed and strive to exceed customer expectations each time, every time.
Trustworthy – as honest and reliable people we understand how important the word trust is, we live it every day – as our word is our bond.
Our methodology is laid out in LEAP™, a framework that require us to uphold the highest standards professionally. LEAP ensures that we keep the client's needs foremost in mind and always push the best solution, regardless of vendor.
That's why our partners and customers have such good things to say about Bardess.
"We trust Bardess with many of our largest and most sophisticated enterprise customers because of their technical expertise and deep understanding of data analytics and data engineering"
Steven Birdsall
EVP, Sales, Qlik
"Bardess = Excellence and Collaborative Partnership.
"Working with Bardess has been a refreshing experience. Their leadership and teams have worked tirelessly to execute UCB's vision for our reporting platform."
Raeann Mendoza
Head of Commercial Data Operations, UCB
"Bardess has been our consulting partner from the start for Qlik. They are flexible and they've been really good about learning DLL as a business. I couldn't think of a better partner to work with."
Ed Pugh
Director | Reporting & Analysis, DLL
"Bardess was helpful in every way. Bardess provided me with the solutions for creating the models we needed and did it very quickly."
Moto Tohda
Vice President, Information Systems, Tokyo Century
"Bardess Group has been a phenomenal partner of Qlik for many, many years — I think throughout the ecosystem and especially with their customer base, they are very well respected for the quality of service professionals that they have on staff. Their impact in our upmarket, our named account market, this year was absolutely phenomenal — just amazing."
Joe Estes
Partner Sales Leader, North America, Qlik
Bardess is People Helping People with Data, it's in our DNA. Our hundreds of clients have built on that help to usher in a new future built on quality data analytics and insights.