New Office Now Open at First Canadian Place in Downtown Toronto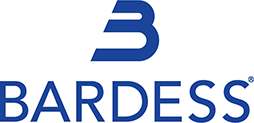 MENDHAM, N.J. – April 23, 2018 – The tallest office building in Canada is now home to the world class data analytics firm, The Bardess® Group, Ltd. The Canadian subsidiary, Bardess Canada ULC, is now open at First Canadian Place in downtown Toronto.
Bardess, the winner of Cloudera's 2018 Partner Field Collaboration Award, is the innovator behind the Zero2Hero™ data analytics stack solution designed to solve modern scale problems and deliver rapid value. The Zero2Hero stack combines best in class software from Cloudera, Trifacta, Qlik, Data Robot and more into a unified, accelerated solution to survey and analyze data and create valuable business insights.
"Canada has become an important hub for data science and analytics, so we are excited to bring our expertise and offer the Zero2Hero technology stack here," said Barbara Pound, owner, founder and CEO. "This pre-built data processing and analytics stack combines exceptional tools and accelerators, comes preloaded with relevant industry data, and solves big data challenges while delivering valuable and actionable business intelligence."
Senior Bardess executives are currently attending Qlik Qonnection at the Rosen Shingle Creek in Orlando, Fla. See them at booth 410 to talk data and get more information about Zero2Hero. Bardess is the Qlik Global Partner Innovation Award winner for 2017, and the 2016 Global Solution Provider of the Year.
To learn more about Bardess Canada and hiring plans in Canada, or to book a meeting with the Bardess Canada team, call us at 973-584-9100, email bgl@bardess.com, or visit the website at www.bardess.com.
About Bardess
For more than 20 years, leaders of enterprise companies have trusted Bardess Group, Ltd. to rapidly solve complex critical business and data analytics challenges. Bardess helps Fortune 500, and innovative mid-sized businesses, find and rapidly incorporate data-driven insights into their strategic as well as day-to-day business operations. Bardess' teams are built to uncover insights hidden deep within data and are passionate about data and in applying it to business as well, enabling their clients to deploy custom data solutions quickly and realize results rapidly.
Bardess, the Bardess logo and Zero2Hero are trademarks or registered trademarks of the Bardess Group, Ltd. All other marks are trademarks or registered trademarks of their respective holders.