NPrinting Scheduler Connectivity Issue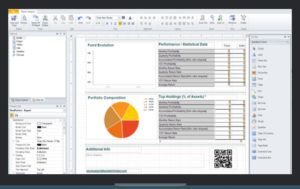 Hello! Recently the experts at Bardess have helped lead the way through an extremely cumbersome Severity 1 NPrinting Scheduler connectivity client production issue and want you to know about it so if the problem ever happens to you, we have the solution.
To paint some color around this, it is one of the largest NPrinting deployments we get to work with and involves 4+ NPrinting engines and hundreds of reports to many customers going out a week!
An issue was flagged to us months ago that their subscription-based tasks were hanging in a queue state, some not completing after more than 24 hours of being triggered. We went through all the usual rounds of diagnostics, including looking at server resources on both NPrinting and Qlik Sense servers, and were advised on a support ticket to look at the number of active connections between NPrinting and Qlik Sense.
The higher the number of active connections, the more computing cores we needed to facilitate the content resolvers, and we could do this vertically on the server (increase the number of cores on the central node) and in addition add additional engines. We found doing so did not return the desired outcome and we continued down the path of discovery.
The symptoms then continued to escalate where the NPrinting Scheduler would spontaneously turn off, which in turn brought the entire production reporting solution to a screeching halt.
After days of working on the priority 1 ticket with the client, which included uninstalling and reinstalling, we found that once we restored the database, the issues would return. We were very focused on the size of the repository database because it was large and cumbersome and meant that the restore process took many hours.
We found we couldn't run queries against it and ultimately the solution was to drastically reduce the size of data in the repository by clearing out nearly 100gb of data! It is important to note that altering any Qlik repository can void your support maintenance agreement, so please reach out to the experts at Bardess if you feel this issue might affect you. And we strongly recommend keeping a copy of the NPrinting Governance dashboard [link] to assist in monitoring of resources and logs. If you are ever in this or a challenging situation, reach out to us and let us help you.
Sincerely,
The Bardess Team