Zscaler Secure Internet Access (ZIA) 3.5 Connectivity Drop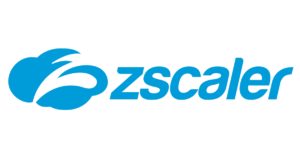 Hello! We'd like to share something very important that the Bardess team recently encountered and helped resolve! It involved a long-standing client issue related to a BI platform and Zscaler ZIA 3.5.
The symptom was a "Connection Lost" pop-up to the end user, which would disconnect and ultimately reconnect a new user session. The issue occurred randomly and was widespread, and seriously interrupted the user experience. This also was dependent on a a "stateful" or persistent client-server connection and would likely not affect any stateless connections (connection types will vary amongst analtyic platforms).
The Bardess team discovered, in collaboration with one our large Food and Beverage enterprise clients, that the critical issue affecting all users was related to Zscaler ZIA version 3.5, which was ultimately the root cause.
Sometimes, widespread issues in production can go undetected simply because the symptom is minor (yet disruptive), and reports of the symptom are few. Over time, however, if left unaddressed, UX issues can fester and often lead to a loss of confidence in the software or platform. For this specific issue, more and more occurrences were accumulating in the client environment, and the Bardess team was brought in to help solve the problem.
Now if anyone has ever dug into the logging structures of BI platforms, you know they can be quite cumbersome when it comes to diagnose random issues (especially when 3rd party software is involved). We knew the symptom was widespread: "Lost connection…" error would pop up in the UI for random users and force them to reconnect. This really drove the developers nuts, because it breaks the thought flow process and put delays on data modeling and output. What we eventually found out (after much troubleshooting), was that Zscaler ZIA 3.5 was causing ipv4 and ipv6 addresses to conflict, and ultimately to drop the tunnel that was bound to the user's websocket connection.
After upgrading Zscaler ZIA to version 3.9, the issue resolved, and users could finally experience their analytics platform the way they were accustomed to.
It took our team extensive effort to help resolve this in collaboration with the client's IT department, and we at Bardess want to pass this solution along to you just in case you also run into it. Could help you save a lot of time!
If you have any questions or are a Zscaler customer, and unsure how to proceed, please reach out to our experts immediately and we can help you assess your landscape today: contactus@bardess.com
Thanks and stay tuned for more Bardess Bytes of Wisdom!