A Success Story – Phase 1
Sales Team Performance & Revenue Boosted with Advanced Analytics on Demand for a leading global pharmaceutical company
An advanced 360◦ view of the enterprise was developed by Bardess to connect and enrich the client's disparate data sources through a user-friendly dashboard for improved sales performance.
Industries: Life Sciences, Pharmaceutical
Technologies: Qlik, Veeva, Vizlib, NPrinting
Use Cases: Enterprise Class Solution, Data Strategy, Advanced Analytics & Reporting, Governance & Administration, Knowledge Transfer & Training, No Code, On Demand Reporting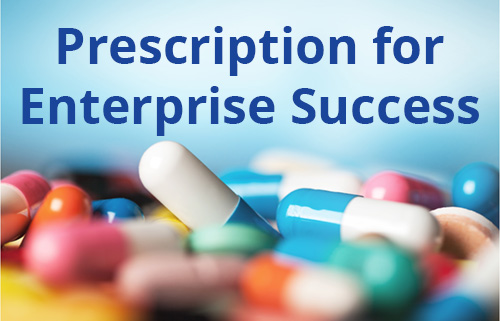 CHALLENGE
The client's sales organization was experiencing an inability to manage their sales territory and sales teams, costing them time, and negatively impacting sales revenue, sales performance, and sales management efficiency, putting them at a competitive disadvantage. These issues were due to the client's existing legacy systems, with disparate data sources, not providing a connection between products, sales territory growth trends, customer activity and analytics needed to drive sales and efficiency. Bardess, the client's consultative data analytics partner, recommended creating a modern integrated and automated data analytics solution, providing the sales organization with the right information on-demand which they desperately needed to quickly improve sales performance, drive sales, and increase revenue.

THE BARDESS SOLUTION
Bardess architected a user-friendly data analytics ecosystem, integrating the client's Veeva Nitro Warehouse with a portal interface designed for the business user. Bardess integrated their new Veeva workflows into a clear and concise analytics layer using Qlik Sense Enterprise and Vizlib Write-back that cleansed, interpreted, and allowed for sales team feedback in real time. Mashups, together with automation using NPrinting, afforded sales simple data extracts to do their own analysis for a 360◦ view of their business. The architecture was designed to respect the security requirements of the individual departments and ensured HIPPA compliance. Bardess was considered an integral team member to the business throughout, supported the client's system administrators with upgrades and training, and delivered analytics expertise in partnership with the client's analytics team.

VALUE & BENEFITS
The sales team transformed into a high performing and competitively targeted revenue growth organization. The sales department now accurately measured and tracked prescription sales throughout territories and regions and could connect product trends to customer activities with the advanced dashboard mashup of aggregated and enriched data.  Bardess' guidance and training gave the sales team a new ability to interpret their integrated data, make data improvements, build reports, and utilize advanced analytics on their own.
The incredible success of the connected data dashboards became widely known within the organization, and senior management decided to expand the solution across the enterprise.
Disparate Data Now Connected
For a 360◦ View of the Business
Sales Performance Improved
Integrated Data Access Focused Sales Activities on Sales
Revenue Growth Expanded
Through Correlated and Enriched Data
Main Office
U.S. Headquarters
477 State Route 10, Suite 208
Randolph, NJ 07869