A Success Story
The CFO of Employment Enterprises Saved Nearly 20 Percent of the Finance Team's Time Implementing Qlik Cloud.
Working with Bardess, Employment Enterprises successfully replaced a critical manual reporting solution with a full featured Qlik Cloud solution and overcame data challenges that five other firms could not. Bardess used Qlik Cloud to clean, navigate, retrieve and present accurate data in record time.
Sector/Industries: Services & Business Services
Business Function: Finance
Technologies: Qlik Cloud with QlikSense, Qlik Data Integration, Qlik Data Gateway
Use Cases: Accounting & Reporting, Budgeting & Forecasting
Tech Use Cases: Data Engineering, Data Modeling, Data Reconciliation, Reporting, Visualization, Cloud/SaaS, Dashboards, Analytics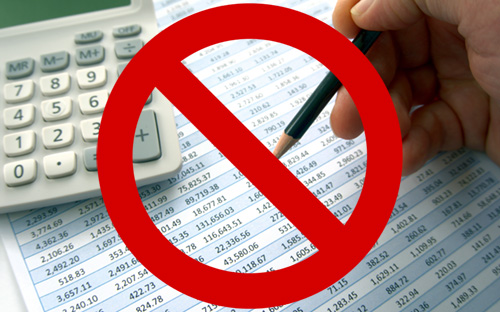 CHALLENGE
The Employment Enterprises Finance Team was spending tens of hours each week, with significant overtime, to manually create accurate Gross Profit reports. The CRM staffing and recruitment software they were using, Bullhorn®, did not have the functionality available to automatically provide necessary reports, which led to the many hours of manual intervention of data extracts with questionable accuracy and lost weekends.  The data in the associated SQL database was messy and not easily consumable.  Behind the scenes it was very difficult to marry the disparate data together and there were some key differences between billing and reporting among different clients.
"We moved to a new system over a year ago and from the start, I have struggled with getting useful reporting," said Employment Enterprises Chief Financial Officer Verbena Williams. "The reporting tools that we had in place were quite simply wrong. The data that was presented to us straight out of the system had to be manually adjusted to be accurate, which led to errors."
Before Bardess, five different consulting firms tried to create an automated and accurate profitability report and all failed, which exasperated the CFO and finance team.
"My team and I were spending tens of hours per week just to get a gross profit report that was accurate," Williams said.

THE BARDESS SOLUTION
Bardess replaced Employment Enterprise's existing software and processes with Qlik Cloud and used Qlik's natural time-to-value capabilities to have the client up and running with their accounting data in days.  The team established and configured the Qlik Cloud tenant, created a secure communication to source data using Qlik Data Gateway, connected to Employment Enterprises SQL Server database to ingest customer data, and retrieved about 400,000 rows of data.
Bardess modeled the data structure using Qlik and its native ETL capabilities (navigating the data inconsistencies), built a dashboard for the CFO that automatically refreshes data and provides governed metrics and visualizations. A periodic static report was configured and scheduled to be delivered via email to the required recipients, and a governed self-service creator was implemented that extended dashboard capabilities, even to mobile devices.
"Before finding Qlik and Bardess, I had five other consultants come in and try to write a report that worked without needing to be manipulated. All failed," Williams said. "But not Bardess and Qlik. They got it right."

VALUE & BENEFITS
Employment Enterprises now has a trusted, automated flow of data with frequent refreshes of all their dashboards which accurately shows profitability and other critical KPIs and detail-level data. Static reports are readily available without a long wait and are automatically sent in PDF format by email on a scheduled weekly basis.  The finance team now has Governed Self-Service capabilities that extend dashboard capabilities and allow dashboards to be accessible on mobile devices.
By streamlining the reporting and presentation processes, the business now can obtain more value from the talented financial team, allowing them to focus on value-added activities which will help propel the business forward.
"Bardess has true geniuses who have worked with me to take the data that is functionally difficult to marry together and created exactly what I have asked for," CFO Williams said. "They absolutely know what they are doing. I had a call with the right people. We talked about the issues, and Bardess validated the results before turning it over to me. Never has that been the case before. Qlik and Bardess have turned hours of work into minutes. I cannot recommend them enough!"
Faster and More
Accurate Reporting
Save 45 Days Per
Year of Finance Team Time
Main Office
U.S. Headquarters
477 State Route 10, Suite 208
Randolph, NJ 07869