A Success Story
ML Driven

Credit Risk Modeling Accelerated with the Zero2Hero® Stack

for One of the World's Largest Global F

inancing

Companies

.
Improved customer experience with significantly accelerated in-person credit verification and decreased loan defaults through Bardess' scalable architecture and contemporary analytics stack.
Industries: Financial Services, Leasing
Business Function: Cross-Function, Finance
Technologies: DataRobot; Qlik Sense; Cloudera, SQL Server, MS Azure, more
Use Cases: Customer 360 powered by Zero2Hero®, Credit Risk Modeling, Workflow Automation, ML, Enterprise Architecture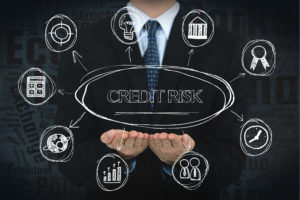 CHALLENGE
The client's in-person credit evaluations took far too long and created a poor customer experience. They were experiencing a high rate of loan defaults, as the tools in use required a highly manual process and were not sufficiently accurate. The existing infrastructure was not equipped to support the modern consumer experience. The underlying legacy processes were not scalable nor competitive and did not meet either the business or customer expectations. The client needed a speedier and more systematic method to assess credit risk. 

THE BARDESS SOLUTION
Bardess envisioned and implemented a forward-looking data architecture and risk analysis solution which optimized machine learning-driven credit risk modeling to meet the business' need for accurate and accelerated risk analysis. Using the Bardess Zero2Hero® Stack, a full stack platform tailored for machine learning-driven credit risk modeling, Bardess created a precise and speed-enabled platform across a modern scalable architecture, which included a managed cloud environment, automated machine learning, and a modern Business Intelligence application for user-friendly data management. Bardess helped the client move from a single, overloaded MSSQL server to a modern data warehouse solution. 

VALUE & BENEFITS
The new modernized back-end architecture was foundational for the client's future growth, and with an easy-to-use single-pane-of glass for accessing the data, the business users were positioned to access customer risk evaluations seamlessly, accurately, and quickly. Through the Zero2Hero® stack the client's assessment time average of 60 minutes decreased to 10 minutes per transaction, leading to improved response time and gains in market competitiveness. Business outcomes of the solution included noteworthy annual savings, a measurable decrease in loan defaults, and a considerable decrease in customer wait-time, vastly elevating the customer experience.  
This allowed the business to scale, and the state-of-the-art ML-driven credit risk model provides BI integration for human-in-the-loop analysis. This modernized data architecture provided the basis for the development of new data-driven use cases. 
15%
Estimated decrease
in loan defaults
$2M
Estimated
annual savings
50%
Increase in automated
credit decisioning throughput
The NEW
State of the art
solutioning and tech stack
Main Office
U.S. Headquarters
477 State Route 10, Suite 208
Randolph, NJ 07869