A Success Story
Renewal Revenue Increased with Connected Product and Lifecycle Data Analytics Solution for a Global Technology Company
Significant customer license loss of revenue reversed, with Bardess uncovering path to accurately connect renewal and customer lifecycle status.
Industries: Technology, Communications
Technologies: Snowflake, Tableau
Use Cases: Analytics, Visualization, Cloud Based Computing, UI/UX, Data Modeling, Performance Optimization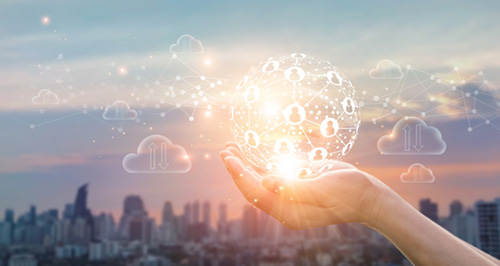 CHALLENGE
The client was losing revenue from license renewals and end-of-life product upgrades. There was no ability to accurately determine customer product status as renewal information and customer success lifecycle tracking was siloed in many disparate data sources and there was no common knowledge of where the relevant data was stored. The client engaged Bardess, their long-time consultative data analytics partner, to solve the costly problem.

THE BARDESS SOLUTION
Bardess consultants used their deep cross-industry knowledge of data and business processes to quickly perform an analysis of the systems and then created new models and mappings to connect the relevant data. Snowflake was used to merge the aggregated data, which was then visualized in Tableau. Functionality for use cases based on the customer's lifecycle was created which validated accurate renewal and upgrade status to the client's customers, expediting and increasing revenue opportunities for the client.

VALUE & BENEFITS
The client's renewal revenue increased notably as never-before-seen gaps in sales opportunities were easily visualized on the new dashboards. The accurate use cases gave the customer insights into where they needed to invest, and the customer success team now had the ability to target appropriately throughout the customer lifecycle.
Increased Revenue
of renewal licenses and product upgrades
Renewals & Customer Lifecycle Status Connected
Across multiple data sources
Use Cases Visualized for the Customer
Validated status enabled accurate customer investments
Main Office
U.S. Headquarters
477 State Route 10, Suite 208
Randolph, NJ 07869