A Success Story
Physical Inventory, Serialization and Process Redesign for Optimization for a Leading Technology Provider
Bardess designed, developed and implemented a new serialization, inventory and customer record reconciliation process, to collect data through physical inventories of 35K Enterprise customer sites, serializing 5 million products, and increasing yearly maintenance contract annuity revenue by $40 million/year.
Sector/Industry: Telecommunications
Business Function: Cross-Function, Operations
Technologies: Oracle, C++, Itronix
Use Cases: Data Analytics, Data Modeling, Custom Application Development, Inventory Management, Data Reconciliation, Business Process Redesign, Serialization, Data Capture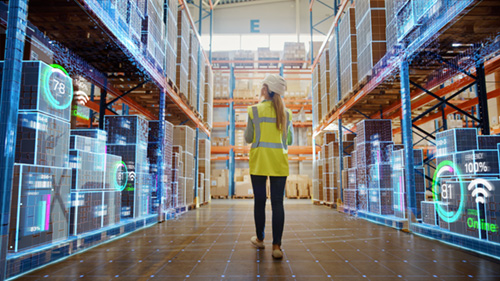 CHALLENGE
A numerous amount of inaccurate customer records, including contact information, equipment and product details, maintenance contracts, billing and services information, all negatively impacted this leading telecommunications company's business operations and revenues. The client, with the advice from Bardess, recognized that these had caused significant loss of revenue, time, poor customer response time and subpar service to their customers.

THE BARDESS SOLUTION
Bardess' consultants designed, developed and implemented a comprehensive solution which included   a new serialization, inventory and customer record reconciliation process where they inventoried the client's 35,000 Enterprise customer sites, serialized 5 million units of PBX, telephone and adjunct equipment and performed data reconciliations and system uploads to entitlement databases; coordinated the physical inventory process for national accounts; performed reconciliation and assimilation of inventory results to installed base records and company entitlement records.
They developed the methodology, processes, systems and tools to perform the physical inventory and developed a corresponding business/strategy implementation plan that broadened senior management's view of serialization and quantified potential cross-functional cost savings and revenue recovery opportunities. They expanded the tracking and customer record process into an on-going "Customer Opportunity and Revenue" process.
Bardess redesigned and directed the development of several cross-functional processes to incorporate serialization activities into customer service and to maintain the integrity of the serialization and customer record base.
To assist in the adoption of these changes, Bardess developed training materials and trained Field Technicians in the inventory process and identified benefits.

VALUE & BENEFITS
Successfully updating this client's customer records, and providing this comprehensive solution, resulted in improved accuracy/quality of all customer equipment and maintenance contract records, improved customer response times, and increased customer satisfaction.
This resulted in a $40 million increase in maintenance contract billing per year in annuity and increased potential sales revenue capture and upsell.
+40M
yearly annuity revenue increase
35K
data collected from 35,000 enterprise customer sites
Improved
customer satisfaction
Increased
customer response time
Increased
number of accurate maintenance & service contracts
Main Office
U.S. Headquarters
477 State Route 10, Suite 208
Randolph, NJ 07869