A Success Story
Finance and Reporting Solution Revolutionizes FP&A Closing Process for a Fortune 50 Telecommunications Company.
Working with visionary leadership in the client's finance department, Bardess automated the extraction of three years of detailed financial transactions totaling in the 100's of millions of rows into Qlik Sense.  The Qlik Sense solution provided near real-time, user-friendly reporting, with the ability to drill to document level detail.
Sector/Industries: Technology/Communications 
Business Function: Finance, Planning & Analysis (FP&A) 
Technologies: Qlik Enterprise, Qlik Mobile, Scalability tools, Document Analyzer, Alerting, GeoAnalytics; Insight Advisor; Vizlib Finance & Writeback; Data Robot; SAP, HANA; Python; EBI WIP; Narrative Science
Use Cases: Accounting & Reporting, AR/AP, Budgeting & Forecasting, GL Analysis, FP&A
Tech Use Cases: Analytics, Data Modeling, Dashboards, On Demand Reporting, Mashups, Portals, UI/UX, Enterprise Architecture, Multi-platform Integration, Platform Adoption, Performance Optimization, Security, ML, Modeling, NLP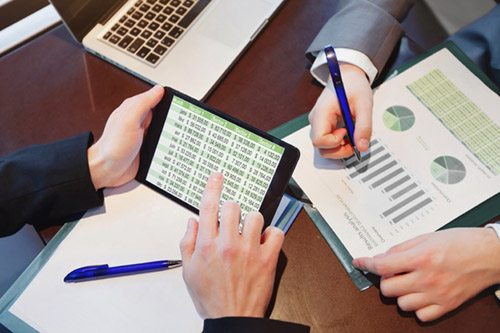 CHALLENGE
A major telecom company was struggling to complete financial period closes even after major investments in SAP and HANA.  The systems were struggling to handle the load during close analysis, sometimes going down completely which led to the existence of over 450 ad hoc, off system analysis mechanisms.  Executives had to wait for data to be finalized, reports to be produced and delivered.
Multiple business units across the organization used a wide assortment of technologies to solve the fundamental business and finance analysis functions especially at close time.
Data resided in disparate legacy and modern formats (locations) and source systems which were difficult to access.
Extremely manual and time-consuming processes were run monthly and exasperated during closing.
Analyses were often created at an agg level without ability to drill to detail and understand fundamental variance analysis across budget and forecasts.
Additionally, the company was recasting their business model requiring a complete overhaul of their financials reporting. 


THE BARDESS SOLUTION / BENEFITS
Working with FP&A leadership, Bardess automated the extraction of three years of detailed financial transactions totaling in the 100's of millions of rows into one of the largest Qlik Sense solutions that provided near real-time, user-friendly reporting capabilities, with an ability to drill to document level detail.
Solution Details
Benefits of Solution
The client utilized the Bardess Parallel Data Load accelerator along with sophisticated incremental load and extract reduction logic to pull data from HANA views into QVDS that become the source of record for reporting monthly financial results.
Provides very fast analysis and quick filtering as questions arise and contain the level of detail needed to understand changes while reducing the pressure on SAP.
Drill to detail visualizations built for the client include Income Statement, Revenue, Op Ex, Projected Revenue, Balance Sheet, Cash Flow and Assets.
Ability to drill down easily and quickly into data for multiple financial reporting statements.

Added a Lead Sheet application that allows accountants to identify accounts that need some level of explanation because of the monthly or quarterly flux.

Additionally, implemented Vizlib Writeback capabilities allowing the finance team to add comments directly into the application.

Accountants can quickly and easily prioritize accounts by amount or other criteria.

Significantly increased the efficiency of managers by providing the ability to view the progress by percent of flux explained in comments and a direct way to add comments.

The client uses SAP's Profitability and Performance Manager (PAPM solution) which contains over 90,000 business and logic rules.  Built a PAPM audit application that replicates the segmentation logic in Qlik and allows for validation and testing of PAPM rules and related outcomes.
Easily allows for validation and testing of PAPM rules and outcomes.
Implemented the Bardess innovation known as "Pools and Rules" where code is dynamically generated from entries in an excel configuration file to categorize and assign tags to records. The client team maintains the Excel file and the Qlik code dynamically changes each time the app is reloaded.
The client finance team can experiment with segmentation rules prior to applying them in PAPM.  This full solution became known as the "Golden Goose" due to the time savings and increased quality in monthly deliverables.

Implemented the analytics platform toolset that includes the ability to build out ad hoc Qlik applications for governed ad hoc analysis by leveraging the concept of templates with Qlik's On Demand App Generation (ODAG).

This functionality is customized to optimize the special query capabilities of HANA where the combination of narrower and shorter results has a geometric effect on the amount and speed of data returned, allowing the app to query a view with billions of records in seconds.

Safeguards are built into the templates to keep users from pulling inappropriate data sets maintaining data privacy and system integrity.

This allows both tools to cooperate based on their strengths, further safeguarding system resources to propagate rapid trouble-free close processing

The Bardess Data Science team worked with the client to streamline revenue forecasting.
Early phase testing reduced forecasting time to hours from weeks and months and increased accuracy for 90% of the segments.

VALUE & BENEFITS
The system provided the following.
Over 1000 users are now able to access ACDOCA (General Ledger Accounting Tables in SAP) data updated daily in P&L tables.
Executives no longer must wait for data to be finalized, reports to be produced and delivered.
Users can view when data is finalized for a month and then compare to outlook values for the month.
Visualizations allow for views of account level trends and indicators of change month over month or performance against outlook.
Unique waterfall charts help identify which accounts, profit centers or cost centers contributed to missing targets or changed month over month results.
Over an estimated 10,000 hours saved per year.
Incremental revenue value identified > than $4 million.
Main Office
U.S. Headquarters
477 State Route 10, Suite 208
Randolph, NJ 07869