A Success Story – Phase 2
Expansion Across Enterprise Ignited with the Transformative Success of the Sales Team's Solution for a leading global pharmaceutical company
The incredible success of the newly implemented sales data platform became widely known within the organization and inspired sr. management to further engage Bardess to expand the solution for a 360° view of the enterprise.
Industries: Life Sciences, Pharmaceutical
Technologies: Qlik, Veeva, Vizlib, NPrinting
Use Cases: Enterprise Class Solution, Data Strategy, Advanced Analytics & Reporting, Governance & Administration, Knowledge Transfer & Training, No Code, On Demand Reporting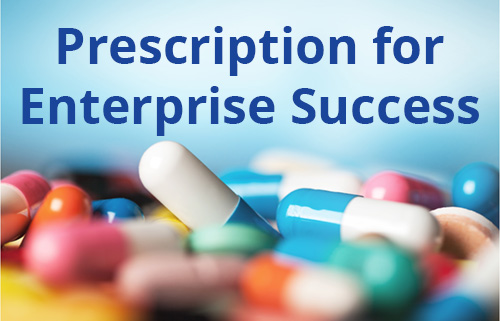 CHALLENGE
The client's Medical Science Liaison (MSL) group was delivering poor customer service to doctors, their customers, due to having to manually track and manage interactions and the flow of information to the sales team. With no visibility into doctor interaction details, they often lacked specificity and timeliness with no method to connect with and leverage product category trends or sales and doctor interaction information. Bardess, the client's consultative data analytics partner, had previously developed and implemented the client's sales data platform, inspiring senior management to further engage them to expand the advanced 360 view solution of the enterprise to the MSL group allowing complete collaboration within the organization.

THE BARDESS SOLUTION
Bardess had developed a proprietary architecture that integrated Veeva and other disparate legacy systems with on demand access to data analytics for the sales department which became the foundation for the medical science liaison group's expanded capabilities. To enable connected insights on products sold, trending growth, customer interactions, call activity, and a distinct view into sales team activity, Bardess leveraged Qlik Sense, Vizlib writeback, mashups, and automation through NPrinting. Bardess' guidance and training empowered the medical science liaison team with a new ability to interpret their data and make changes that looped back into the source systems for continued data accuracy improvements, resulting in a clear view of sales, for improved customer management.

VALUE & BENEFITS
The client's customer experience was greatly reshaped and improved through the connected analytics and insights brought to life in the new MSL's interactive data dashboards. The expanded footprint of the solution established seamless communication and collaboration between the MSL group and sales teams and provided both groups the ability to overlay product sales, growth trends, and sales activities across categories and territories for a 360° view of their business. By building an analytics solution that combined data requirements used by sales and MSL teams, both teams had visibility into their interactions with the doctors. This combined solution fostered greater collaboration between sales and MSL enabling a more proactive and comprehensive way to manage their doctor interactions. With increased adoption of Qlik, the Total Cost of Ownership (TCO) was lowered, and the overall data literacy of the organization increased.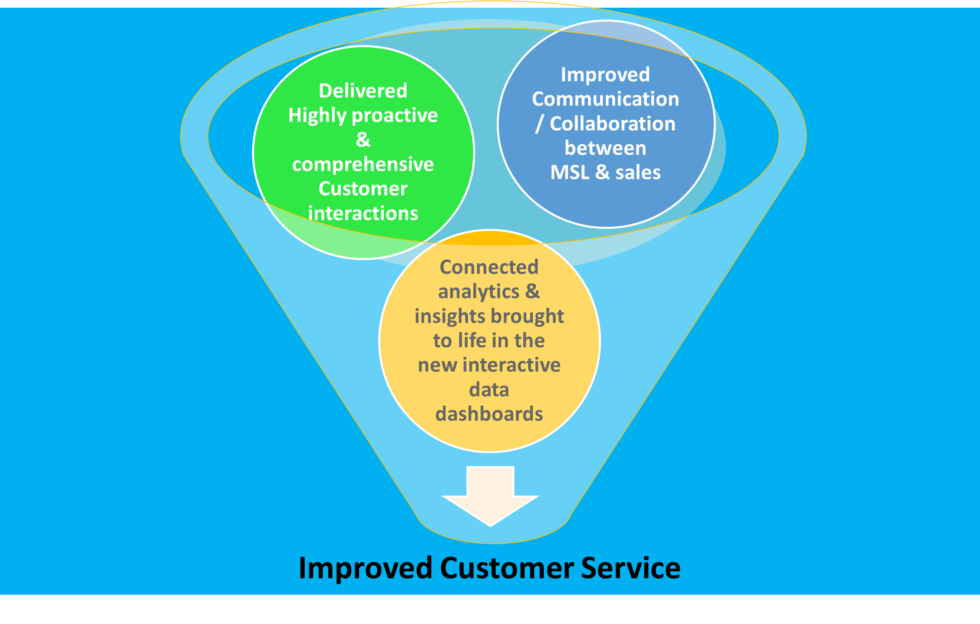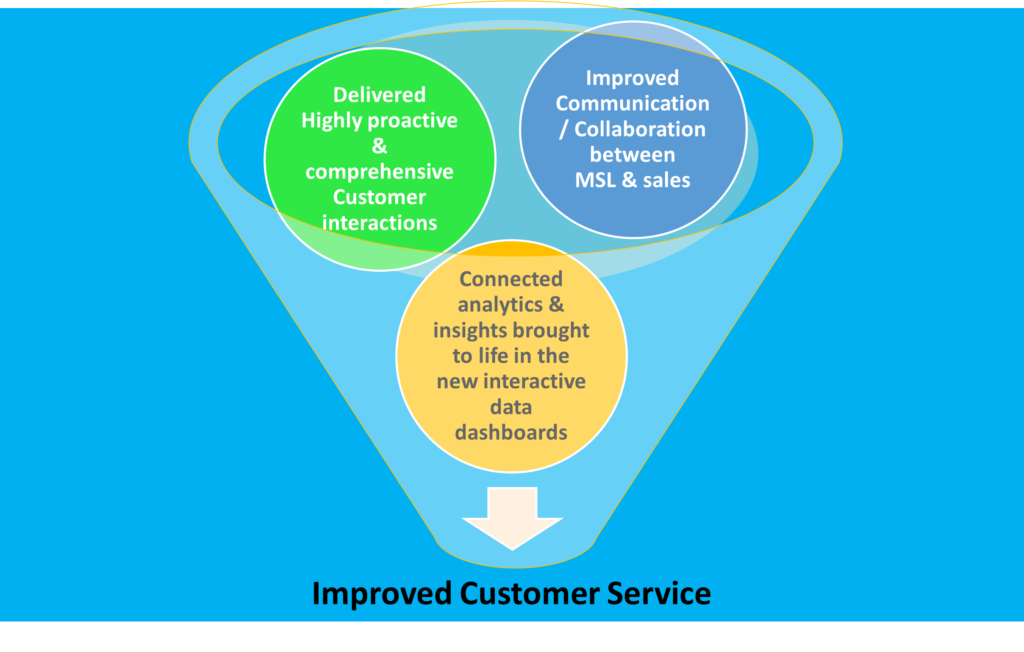 Enriched and Connected Data Analytics
For a 360◦ View of the Business
Improved Customer Experience
With insights into interactions from other departments
Main Office
U.S. Headquarters
477 State Route 10, Suite 208
Randolph, NJ 07869