A Success Story
End-of-Life Migration to Advanced Analytics, Self-Service Reporting for the Human Resources division of a multinational imaging & electronics company
Bardess developed a methodology and toolset to consolidate legacy reports for migration to a new modern analytics platform quickly, meeting a system end-of-life deadline, yielding cost and resource savings, and improving business analytic insights across the enterprise. 
Industries: Technology, Electronics, Imaging
Technologies: Qlik Sense Enterprise, NPrinting, Python 
Use Cases: Enterprise Architecture, EOL Migration, Governance, Regulatory Compliance, Business Process Redesign, Consulting, Data Literacy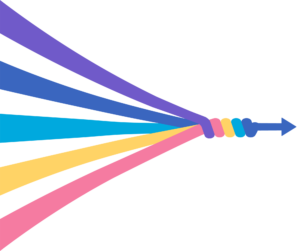 CHALLENGE
The client's enterprise HR division faced an End-of-Life deadline of their legacy reporting system. To avoid significant licensing and support costs, they needed to quickly migrate over 800 reports to a new platform. The legacy HR reporting system had provided mission critical regulatory compliance reports as well as internal reports to thousands of users, and the static reporting functionality was unable to meet the increased complexity of the business and user expectations. IT was not able to keep up with the enormous backlog of user requests given the limitations of the system.

THE BARDESS SOLUTION
Bardess developed an innovative methodology using Python, metadata, and automation as part of the Zero2Hero® stack, from which they quickly discovered the client's 800 reports were often duplicative, yielding an actual of 220 unique outputs. Bardess further consolidated and simplified all the enterprise requirements into 3 distinct user-friendly Qlik Sense applications (3 data models). Bardess validated that while flexible and completely searchable, the new Qlik Sense platform provided strong governance around data entitlement by securing the data at the row and column level. The efficient Zero2Hero® stack enabled Bardess to complete the migration prior to the End-of-Life deadline, saving the client considerable costs. Additionally, with Qlik Sense self-service and customized end-user training from Bardess, advanced data analysis was now possible by the business users, which eliminated the IT backlog and facilitated reporting on-demand for the enterprise.

VALUE & BENEFITS
A significant up-front report analysis effort and related cost burden was avoided through Bardess' Zero2Hero® accelerator, which expedited the migration process. With the reporting requirements met, the client decommissioned the legacy system and eliminated substantial support costs before the End-of-Life deadline. The new secure Qlik self-service platform provided near real-time insights and advanced analytics on-demand for the business users, which eradicated the IT backlog. The speed of the migration, sizable savings in legacy licensing costs, and business results of the advanced secure data mining capability achieved a return on investment (ROI) in less than 12 months.
Time Saved
Accelerated Migration
To Meet End-of-Life Deadline
Money Saved
Legacy Licenses Retired
ROI in Less than 12 Months
Main Office
477 State Route 10, Suite 208
Randolph, NJ 07869
666 Burrard Street, Suite 2500
Vancouver, BC  V6C 2X8