A Success Story
How Bardess Migrated the Client's Qlik Platform to Their Own Cloud Environment in Azure
For a multinational biopharmaceutical company
Overcoming the challenges of migration to implement a powerful cloud-hosted Analytics platform that provides increased flexibility.
Working with Bardess, the client successfully migrated their Qlik platform onto their Azure infrastructure from a black-box implementation that required extensive reengineering. The goal was to provide the client with ownership over the data and processes required for reporting purposes. Bardess rearchitected and rightsized the environment, which laid the groundwork for the client's extensive digital transformation to come. We were able to help the client overcome numerous challenges, including fragmented ownership of data and a lack of visibility into platform performance.
Industries: Biopharmaceutical
Technologies: Qlik Sense, Qlik Web Connectors, Azure, Azure Data Factory, Azure Logic Apps, Qubole, Powershell
Use Cases: Migration, Enterprise Architecture, Cloud, Data Analytics, Data Strategy, Digital Transformation, Platform Adoption, Performance Optimization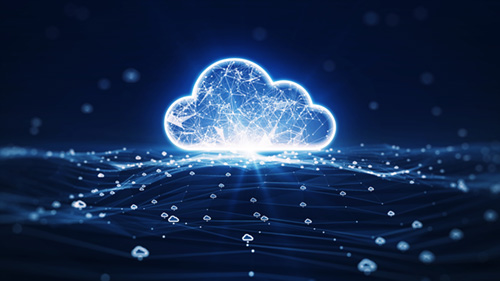 CHALLENGE
The client needed to transfer their data and replicate their analytics capability from a legacy provider to Azure, after being hindered by performance, including the amount of time it takes for new data to be presented to users, delays when other providers consistently missed deadlines, and the cost of not getting things done consistently. These issues compounded, resulting in performance issues such as long wait times for results and a lack of visibility into their platform. By migrating to an environment they could control and achieving a rapid time to value, money and time would be saved while providing incredible value to the client. Additionally, the client struggled with decreased confidence in results and inefficient workflows lengthening the time to receive the desired results. However, their team needed to be able to have a seamless migration experience and not lose any time to their system being down.

THE BARDESS SOLUTION
Bardess worked collaboratively with the client, ensuring that requirements around performance and flexibility were met with an exceptionally quick migration. Work began on the migration effort immediately to ensure the project would be completed before the contract with their current provider expired. Bardess successfully addressed these challenges by implementing a solution that utilized Azure's robust cloud platform, rearchitected, and right-sized the environment. Through this migration, Bardess optimized performance and flexibility, giving the client access to robust tools such as Operations Monitor and Telemetry Dashboard, empowering them to research issues, validate concerns, and make solid data-based decisions. The successful migration to Azure freed up internal resources and allowed the client to be more strategic in their approach to data management.

VALUE & BENEFITS
The centralized data ownership strategy that Bardess implemented gave the client the ability to make strategic changes more quickly, all while saving them time and enabling them to complete the migration before their current contract was renewed. This engagement realized efficiencies and cost savings, such as reduced wait times for data processing and analysis, boosting productivity. Following the transition, the client is now able to have data available for analysis much sooner. Weekly data can be received 1-2 business days sooner now that data is validated automatically. Bardess is proud to be a part of the client's data success story. With increased flexibility, the client has increased visibility into data models and operations so they could make strategic decisions with reliable data at their fingertips.
Enhanced Agility
Optimized performance and flexibility
Self-Service and Dispersed workloads
Lower TCO
Improved visibility
Control over utilization to support strategic business decisions
Efficient Resource Deployment
Selective and Strategic
Able to run select servers based on usage
Main Office
U.S. Headquarters
477 State Route 10, Suite 208
Randolph, NJ 07869