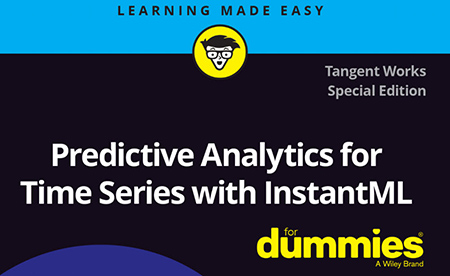 What if you could get an accurate model for forecasting in seconds to minutes instead of hours to days or longer? Tangent Works has launched a new eBook, Predictive Analytics for Time Series with Instant ML, part of the For Dummies series, to answer that question and more.
In the past, the data analytics and business intelligence fields were primarily driven by data scientists and IT professionals. Over time, tools like AutoML aided data scientists by automating some aspects of developing models for predictive analytics, but it was still a time consuming process that demanded high compute resources.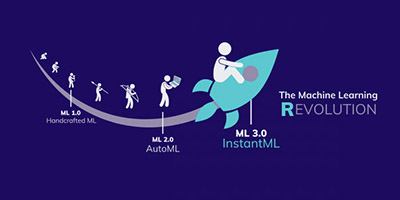 Tangent Works, through TIM – the Tangent Information Modeler – has brought advanced mathematics to bear on the problem with InstantML, a revolutionary development from AutoML that automates the most time consuming processes and allows for lightning fast, accurate predictive and prescriptive analytics.
In this book, you will learn about the opportunities and challenges of predictive analytics in time-series data, and how InstantML from Tangent Works can help.
Learn the New Way to Forecast with InstantML
Topics covered in the e-book
Learn about leading indicators and the new business value models.
Find out how to build a data strategy and move predictive analytics projects from experimentation to production.
Read about real-world use cases across verticals including retail, energy, finance, manufacturing and telecom.
Get to know the revolutionary Tangent Information Modeler, or TIM. TIM enables you to build predictive models … in seconds!
Discover how the InstantML technology behind TIM democratizes machine learning across your organization and drives the new business value models.
Who should read this book?
This book is written primarily for nontechnical readers who don't necessarily understand the underlying technologies such as machine learning (ML) and artificial intelligence (AI).
You work with lots of data and need to derive business value from that data.
You're a business user who wants to learn how to implement predictive analytics, or you're a data scientist (or citizen data scientist) who wants to understand the value of augmented predictive analytics.
You work in an IT department and need to learn more about how to extend your existing solutions with predictive analytics.
Get inspired by InstantML