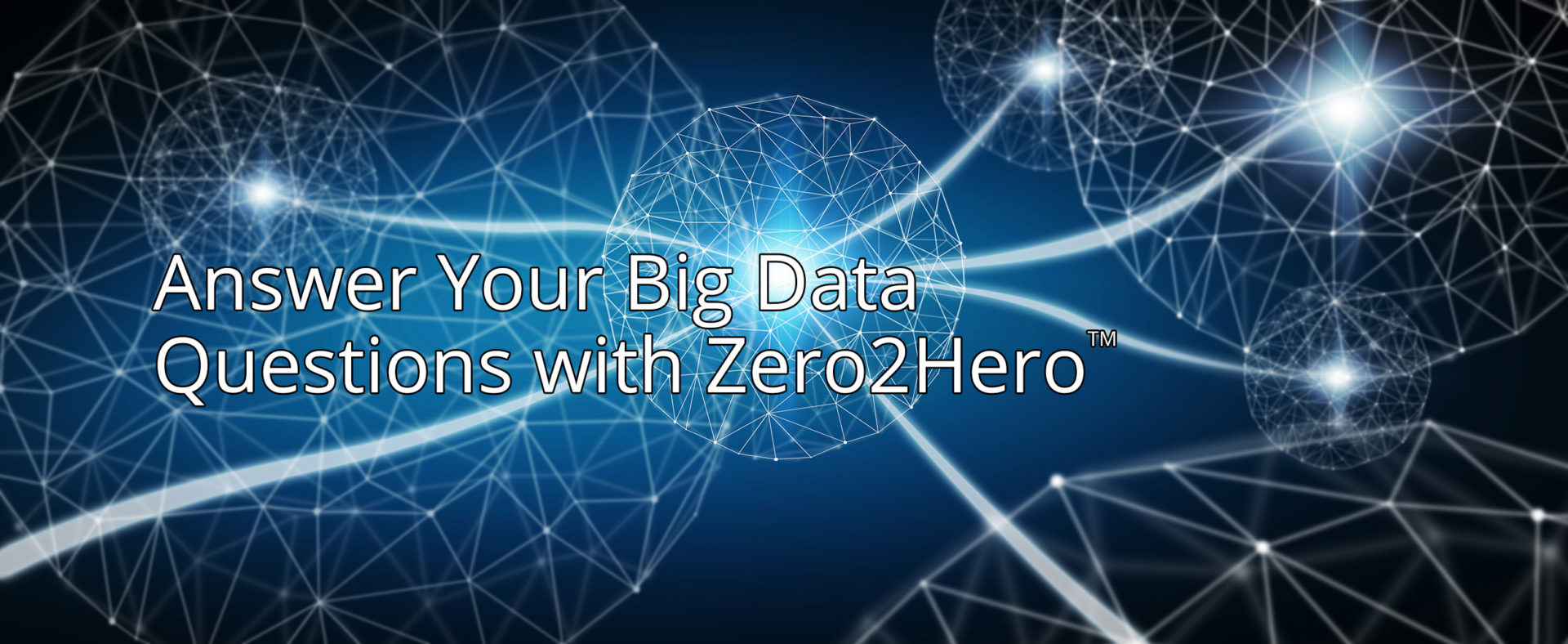 A complete platform for big data workloads
Zero2Hero enables organizations to better understand their business based on available data.
This platform builds a more comprehensive view of your business by leveraging data of all types, sizes, and velocities. It is designed to solve modern scale problems & deliver rapid-value. The prebuilt stack of data processing & analytics tools uncovers insights to help you improve:
targeted marketing and personalization.
security and fraud prevention.
create a more cost-efficient supply chain.
create new efficiencies across your business.

By combining Bardess accelerators with Qlik's powerful, agile business intelligence suite, Trifacta's data wrangling tools, & Cloudera's modern platform for machine learning & analytics, users can uncover insights and easily build comprehensive views of their data across multiple online touch points and across multiple enterprise systems.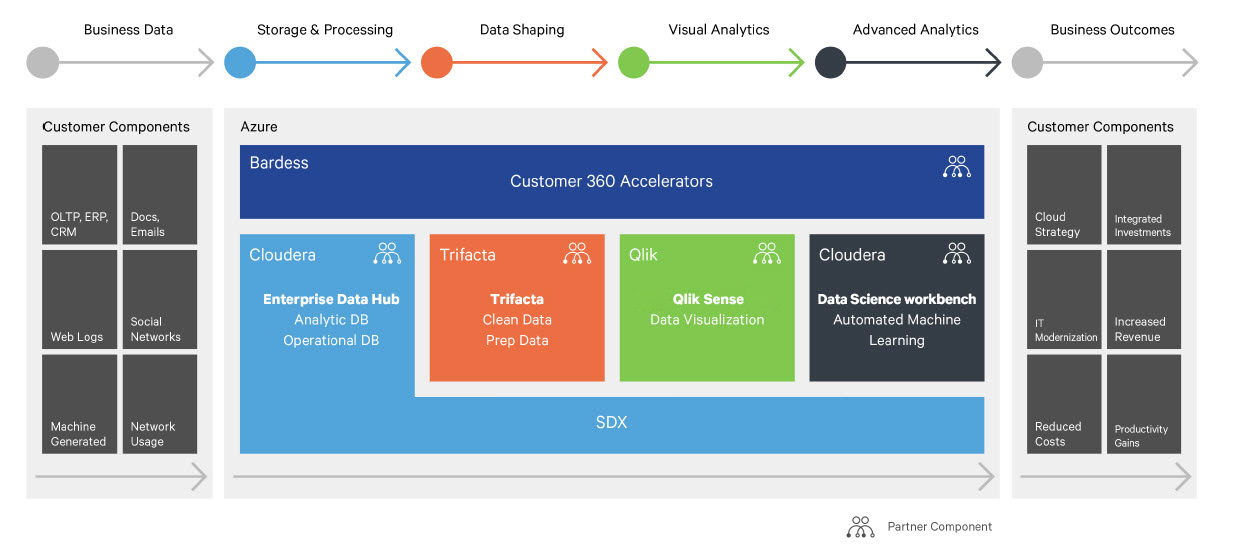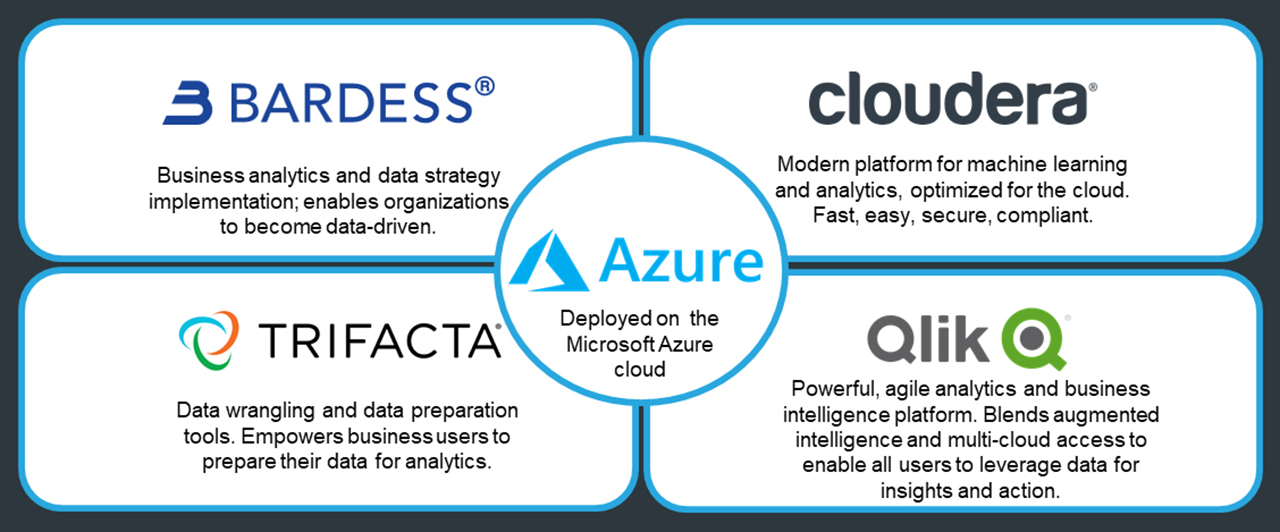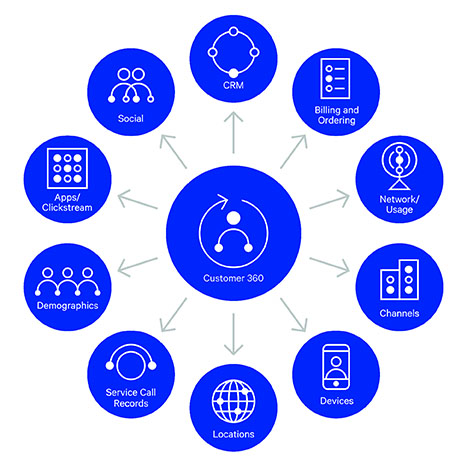 Best in Class Partners, Best in Class Results
Zero2Hero allows:
Modernized data management, optimized for the Cloud, to transform complex data into clear and actionable insights with Cloudera Enterprise
Democratization of your analytics by empowering business users to prep their data for analysis using Trifacta
Identification of patterns, relationships and outliers in vast amounts of data in visually compelling ways using Qlik
Artificial Intelligence (AI), Machine Learning (ML), predictive, prescriptive and geospatial capabilities to fully leverage data assets using Cloudera Data Science Workbench
Building, testing, deploying, and management of workloads in the cloud through Microsoft Azure
Accelerated implementation & industry best practices through Bardess services

Business Value
Fast Time to Value. Deploy a POC with defined & measurable business value.
Scale Your Success. Incrementally add value as data volumes scale.
Deployment Options. Available on-premises or in the cloud via Microsoft Azure.
Trusted. A full marketing insights platform certified on Cloudera.
For more information fill out the form below.