Bardess' senior consultants provide Organizational Development and Training solutions focused on improving an organization's capacity to accommodate internal and external functionality and relationships.
Bardess creates and implements processes through which an organization can develop the internal capacity to efficiently and effectively provide its mission and  sustain high performance. We have planned organization-wide efforts to increase organizational effectiveness through interventions in organizational 'processes' and have developed strategies intended to improve upon corporate beliefs, attitudes, knowledge, and values, so that employees can better adapt to new technologies, markets, and challenges.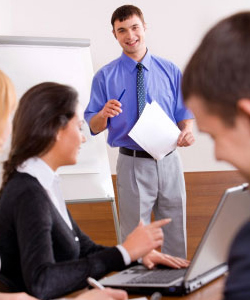 Training and Instructional Technology
Bardess provides total training solutions by first defining your training needs, expectations, and objectives. We design and develop customized courses targeted to the specific needs of each audience. Our goal is to meet the learning needs of individuals and groups within all job levels, job positions, and employee skill and knowledge levels and abilities.
Customized Training Courses
New Employee and Incumbent Curriculum
Pass/Fail Certification
Training Evaluation
Train-the-trainer
Performance and Task Analysis, Needs Assessment
Seminar Facilitation
Employee Orientation
On-the-job Training
Organizational Development Consulting
Bardess' consulting services will help you optimize your organization's effectiveness. Our seasoned consultants use proven techniques to analyze employee and work group performance, and recommend steps for enhancing their effectiveness. We work closely with you to plan, design, and implement solutions that achieve desired results quickly and cost-effectively. We tailor the scope and length of our engagements to meet your budget and/or time requirements.
Process Development / cross-functional, procedure, integration
Change Management
Performance Appraisal Processes
Employee Motivation Assessments
Department Start-up
Organizational Restructuring
Focus Group Facilitation
Employee Development Strategies
Target Audience Profiling
Technical Writing
In today's fast-changing corporate environments, the need for high quality, technically accurate and professional-looking documentation is critical. Bardess employs easy-to-follow mapping techniques, in both electronic and hard copy formats, helping to ensure quality and consistency of information throughout your organization.
System User Guides/Manuals
System Administration Guides
System Training Manuals
Hardware and Software Product Documentation
Methods & Procedures Documentation