Bardess offers Information Technology Planning and Development as a component of our integrated Data and Business Process Solutions. We provide flexible IT solutions that are tailored to your specific business problems.
Our approach is to work with our clients as part of a team. We are technology and software agnostic and will only recommend solutions that meet your requirements. Our solutions may require a combination of process, data, software or technical changes. We have the breadth and depth of experience to integrate the efforts.
Bardess can walk that thin line between your IT and business staff and ensure that expectations and priorities are met on-time and within budget.
Our consultants will lead or assist in project planning and applying technology to business and data solutions. Our specialists work closely with your business community to define user needs and collaborate with your technical personnel to ensure that the technology meets the user requirements. Our consultants understand and have experience with both business and IT functions.
Bardess is not a development shop with generic offerings. Our consultants have experience developing functional and systems requirements for custom applications in asset management, data movement and reconciliation, financial accounting, and revenue recovery among others. Our software engineers can assist in the development of either customized or packaged solutions using either rapid deployment techniques or the classical life cycle model.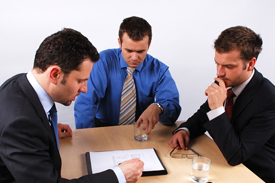 Offerings
Information Technology Planning
User and Functional Requirements Specifications
System Design Specifications
Working Model Development
Hardware/Software Selection
System Programming and Development
System/User Acceptance Testing
System/User Documentation
Help Desk Support
Moreover, Bardess engagements may entail single or multiple roles in the classical systems development life cycle. Our business team approach emphasizes joint business user and IT involvement and is centered on the following five-step IT Planning process:
Identify Information Needs/Requirements
Review/Assess Existing Systems
Design Information/Data Architecture
Design Technical Architecture for Hardware and Software
Develop Implementation Plan
Bardess can assimilate into your development efforts with leading systems integrators.
As a boutique firm, we have worked on teams with most major systems integrators in both in-house and outsourced efforts. Our team can lead your efforts or follow existing project plans with defined roles. Bardess consultants have considerable experience with the major packaged ERP, CRM, MRP, BI and other solutions utilizing Oracle, SQL, and other databases. We also work to develop key systems interfaces and web portals as needed.