Bardess will direct and support Business Process Design initiatives for all customer–facing and support organizations within your Enterprise. We will use a combination of process tools and classical design techniques to create optimized processes that tie to data information flows.
We will carefully review the direction of current operations, and then identify areas where improvements will create increased operating efficiency and optimized processes. This review process may include a survey, documentation and analysis of the current work flows, as well as relevant corporate policies and procedures.
Additionally, our team will assist your staff in the development and implementation of new processes and procedures where procedural gaps are identified. Moreover, we will apply the latest Workflow and Business Process Management Tools, where required, to develop both As-Is existing process flows and To-Be optimized process flows

Bardess is skilled in communicating sensitive organizational changes to all staff levels. We develop tools that measure and evaluate performance in key functional units and identify opportunities for improvement. Our consultants have successfully implemented new processes into expanding or downsized environments by managing all projects with sensitivity to the existing corporate culture.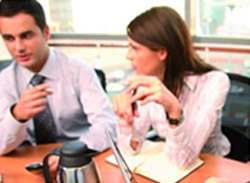 Offerings
Business Process Design
Process Improvement
Process Optimization
Operational Plan Analysis and Development
Studies/Surveys of Work Flows
Gap Analysis
Policy Development
Methods and Procedures Development
Organizational Studies
Implementation of New Processes
Project Management
Project Facilitation