Our senior consultants assist clients with the development and implementation of business plans and strategies that impact the future direction of the Enterprise. Our seasoned professionals will help you to identify critical success factors that will allow you to seize opportunities and mitigate threats in dynamic markets and industries.
We will ensure that your disparate tactical plans are supporting the defined strategic direction. We will then develop associated financial and operational forecasting models from a wide range of PC-based databases to sophisticated parametric models.
We can lead all or any part of the planning effort or guide your client teams in the development of sound business plans which may include:
Situation Assessments of the current environmental factors, industry and market trends, competitive positioning and an overall analysis of the business opportunities and threats in relation to the client's strengths and weaknesses.
Definition of the Business Strategies including objectives and goals as well as specific tactics and plans.
Financial Projections including expected revenues and expenses under alternative market or technological scenarios.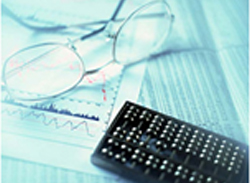 Offerings
Business Plan Development
Business Strategy Development
Situation Assessments and Process Audits
Critical Success Factor Identification
Financial Forecasts and Models