Data Revitalization is a methodology designed by Bardess to ensure the quality and usefulness of corporate data.  It is a program with embedded processes and select procedures to ensure the quality of corporate data which drives systems and work processes.  We will help you win the Race for Data Quality.
Bardess professionals can revitalize customer records or operational information that may have deteriorated over time or is currently stored in disconnected systems due to recent acquisitions or consolidations. We analyze data quality, identify areas of information degeneration embedded in business functions, and develop workable solutions to revitalize your data.  Bardess will assist your operational and IT associates re-establish data quality throughout your entire enterprise including the supply chain, sales and operational processes and restore the referential integrity of your databases.
We will evaluate process and information flows and identify gaps, breakdowns and opportunities for automation or focused process enhancements. This may include improvements in data collection and input, validation routines, edit and reconciliation processes, as well as the creation of long term information maintenance programs to limit deterioration of data quality in ongoing processes.
PETRO Process
The Data Revitalization process focuses on the implementation of a set of prescribed, proactive processes that are eminently collaborative with the customer, partner or service provider.
State-of-the-art data management tools are chosen that meet the specific – and sometimes, unique – needs of the organization.  Each organization's needs are carefully evaluated and assessed, and a customized solution is designed and implemented to achieve the best results. Although many solutions may look good on paper initially, the details will play a critical role in the prospects for a successful implementation.  The implementation will focus on the specific aspects of analysis, development and reporting to ensure for the delivery of a complete solution and implementation.
To address the myriad complexities that define individual business organizations, Bardess developed the Data Revitalization process known as PETRO. The PETRO Process is a methodology to track and manage data assets which are the key factors in customer profitability. Encompassing five key areas of focus, PETRO, utilizing a Six Sigma approach, can serve as the foundation for the design and implementation of an effective end-to-end solution. The five key components include: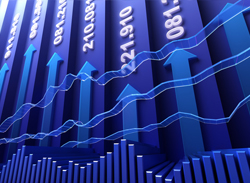 Data Revitalization Offerings
Data Quality Assessment
Policy, Process, Procedures Audits
Policy & Process Improvement Planning
Program Implementation

Data Cleansing
Data Regeneration
Process Development & Implementation

Data Maintenance