Data Quality is the foundation for all data and systems activities within a corporation. Quality data is required to deliver correct information to decision-makers who will leverage it to gain a competitive advantage in the market.
Bardess will work with your team to assess data quality across the enterprise or within specific business functions. We will identify key data elements and business rules, assess data for common defects, create rules or recommend actions for fixing data, and create metrics to detect defects as they enter a system/database.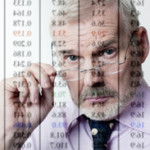 The Bardess Data Quality Analysis Methodology
The Bardess Data Quality Analysis Methodology is comprised of eight primary offerings. Our consultants will work to develop an entire quality program or augment your current data quality initiatives in any stage where you need outside expertise.