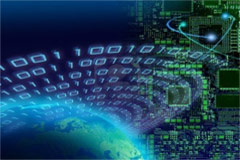 Tableau's mission is to help people see and understand data with its rapid fire business intelligence software. Tableau provides fast, easy to use, highly visual, interactive analysis of data. It helps non-technical users to rapidly and easily connect to a variety of data sources with requiring IT intervention to find answers to business questions.
Tableau was founded in 2004 by Stanford Professors Pat Hanrahan and Dr. Chris Stole who together reinvented data visualization technology. The software is currently one of the fastest growing in the Business intelligence industry with over 65,00 users worldwide. Gartner has placed it in the Challenger position in its Magic Quadrant for BI tools for the past two consecutive years.
Organizations purchase Tableau for 5 main reasons: (1) Time –provide faster analysis, (2) Economy – use less people to get answers, (3) Self Service-users can create dashboards without IT, (4) Discovery-find things that you don't know from your data, (5) Communication-create powerful visualizations that tell a story.