Design Metrics to Monitor Business Processes
Data Analytics and Metrics Identification
Bardess will work with your team to develop metrics to measure the performance of your key business activities and operations. We will build the analytical framework for the metrics and identify the data that is required to create meaningful results.
Outputs:
CRM Analytics
Sales Metrics
Financial Metrics
Supply Chain Metrics
Customer-Interface Metrics
Operational Productivity Metrics
Service Performance Metrics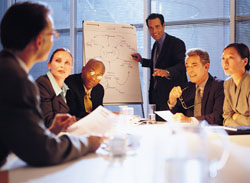 Business Metrics Development
Bardess can help you develop comprehensive performance monitoring solutions that enable targeted decision-making within the enterprise. We can turn the metrics into scorecards for all areas of the organization including finance, sales, customer services, operations, supply chain, etc. The type and scope of the metrics will vary by audience levels (executive, management, groups, individuals, products-types, etc.).
Outputs: 
Determination of Business Critical Metrics
Identification of Key Performance Indicators (KPIs)
Scorecard Development