Communicate and report Information to the Enterprise
Executive Dashboard Development using BI Tools
Bardess will design and develop executive dashboards from multiple data sources throughout the Enterprise. We will help you select, and procure the right tool for your organization or use your existing tools to create dashboards that meet your identified needs.
Outputs: 
Design and Development of Dashboards

Executive
Financial
Operational

Process Development for the Population of Dashboards
Dashboard Implementations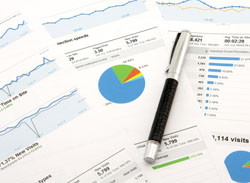 Business Portal Development
Bardess will assist you in the development of business portals in order for users to access key information and performance measurements throughout the Enterprise.  Portals may be developed using BI software packages, MS Sharepoint, or custom developed to meet any unique needs.
Outputs: 
Portal Needs Assessments
Identification of Portal Landscapes
Requirements Development
Vendor Selection
Portal Development and Testing
Report and Data Query Development
Bardess can help you generate in-depth business critical reports from data warehouses or operational databases. Where applicable, we will use targeted data queries or software tools to locate critical data elements across systems. We will extract, summarize, aggregate and present information in a usable format for users.
Reports may be financial or operational in nature depending upon your particular needs. In addition, we can consolidate key data elements into a flexible reporting database in applications such as MS Access, SQL, etc. In addition we can create customized and flexible reporting from Business Discovery BI tools such as QlikView or Spotfire or use classic reporting packages such as Crystal Reports.
Outputs: 
Financial and Audit Reports
Return on Investment (ROI) and Forecasting Models
Operational Performance Reports
Flexible Reporting Databases