Bardess provides a wide array of Business Performance Management (BPM) solutions that enable companies to track, measure and understand business performance in relation to enterprise-wide objectives and goals.
Bardess can help you to access, analyze and share business critical information, identify the key performance indicators and ultimately improve business decisions through implementation of BPM.  Our consultants will guide you through the entire BPM process or augment your current efforts by focusing on areas where you have gaps in resources.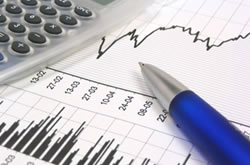 BPM is a flow of business information from strategies through reporting. It is where Business Strategies and Planning meet operational execution and measurement. Data, business processes, and information technology form the architecture for BPM while the associated metrics and analytics support the business strategies.
BPM is a collection of software applications, business processes and measures of business success (Metrics, Key Performance Indicators) that, when combined, enable an organization to understand, execute, and drive business performance.
BPM is the use of Business Intelligence (BI) to derive operational metrics (KPIs, Balanced Scorecards, etc.) to measure company performance.
BPM allows you to more effectively manage your business. It enables your enterprise to translate business strategies into actionable plans, monitor the execution of the plan, and provide additional insight to manage and improve financial and operational performance.
Corporations are finding that information silos, ineffective performance monitoring, limited reporting capabilities, myopic planning process, and a lack of understanding of business drivers can create a significant planning gap between business strategy and operational execution. Creation of a BPM process will close the gaps, and improve the availability of information for corporate decision-making.
Increased regulations on corporations have created increased pressure to obtain more accurate information more quickly. External disclosure requirements from Sarbanes-Oxley certification of financial statements.
Increased Risk Mitigation activities aimed at finding and fixing high-exposure process gaps and avoiding regulatory sanctions.
Internal requirements to disseminate information throughout the Enterprise at all management levels.
Offerings
Data Cleansing and Improvement
Plan Development

Requirements
Process and Procedures
Priorities and Schedule

Cleansing Rule Development
Enhancement Rule Development
Automated Cleansing Routines
Tool Identification and Selection
Data Cleansing Implementation
Data Enhancement Implementation
Data Error Prevention
Validations
Business Strategy and Goals 
Bardess will assist you to set strategic objectives and measurable goals, as well as define the performance targets that will aid in determining whether the goals have been achieved.
Bardess will work with you to develop a forward-thinking view of the operation by driving your business owners to a consensus and offering guidance in the planning process. We will assist in developing plans and forecasts.
Business Analytics is the "reverse flow" in the process, consisting of information analysis from the data provided by the business strategies, models and plans. It enables an Enterprise to access, analyze and share information in order to understand HOW their business is performing, and to improve decision-making and management.
Bardess can assist you to capture, analyze and share the critical information in your organization by:
Analyzing information to gain valuable insights
Creating tools to monitor processes and the performance results (KPIs, Scorecards)
Developing processes and tools to communicate and report information to the enterprise (Executive Dashboards and Targeted Reports)